Casa Buena Vista is a separate, intimate two story house, with a beautiful view of the ocean from the second story palapa covered porch.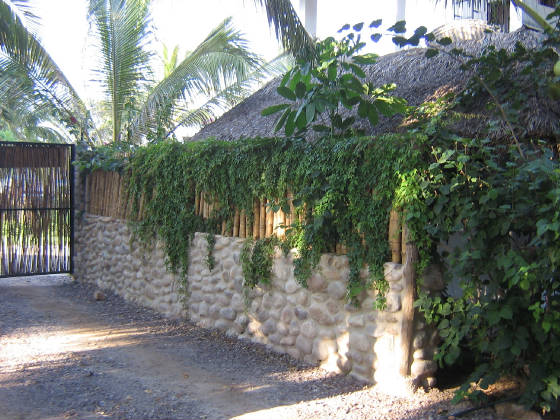 Privacy Wall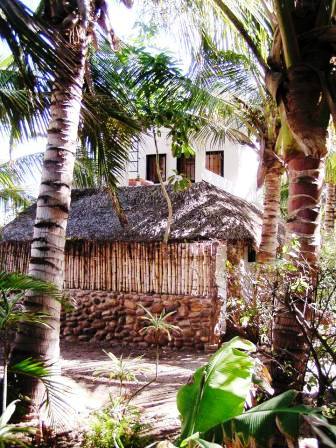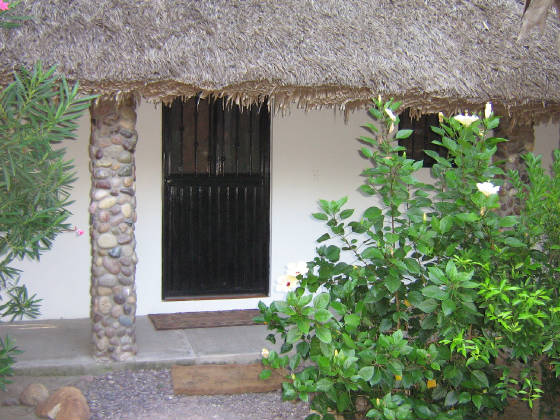 The house is beautifully decorated with furniture designed and crafted by owner Gail Blackburn.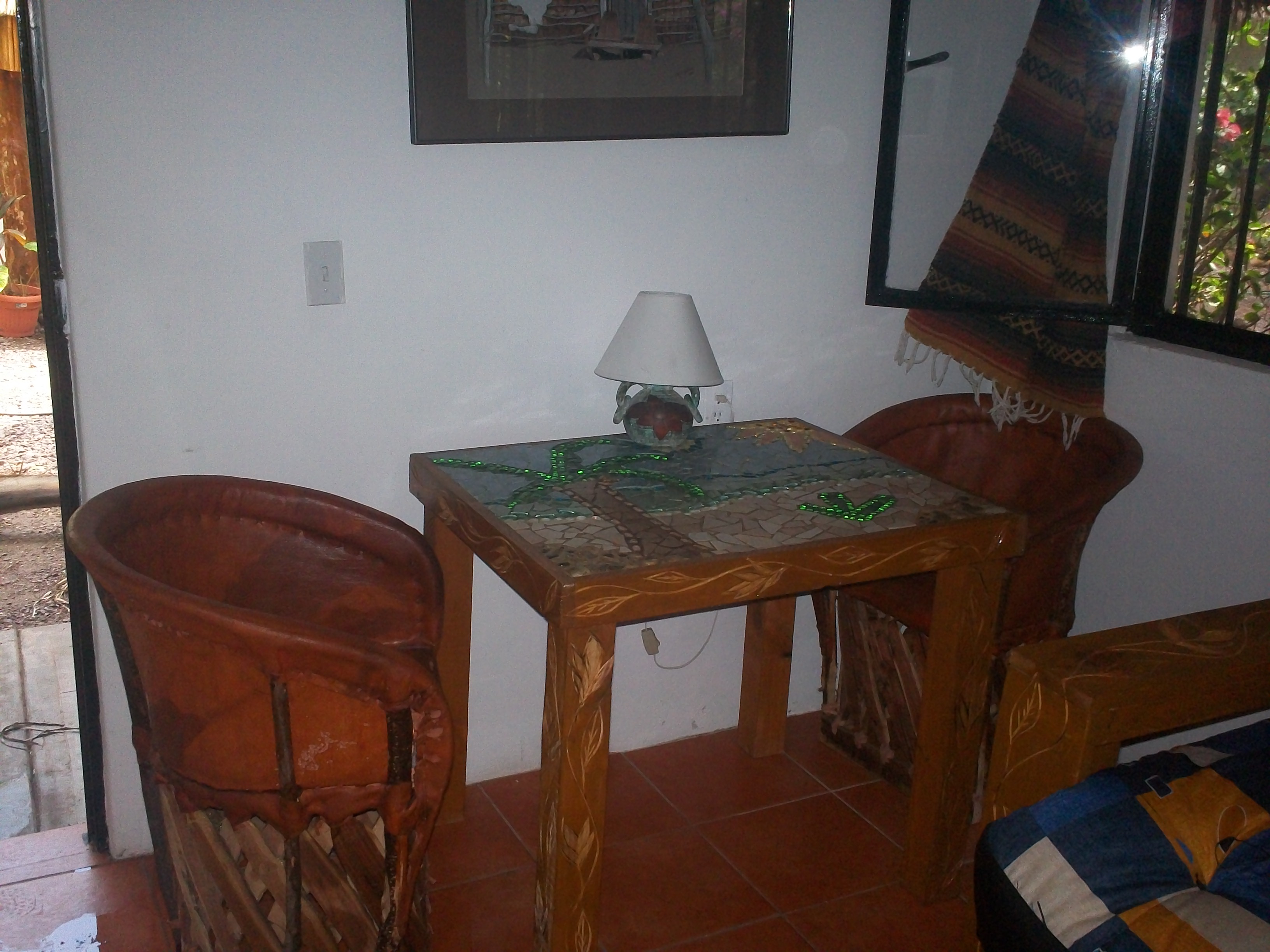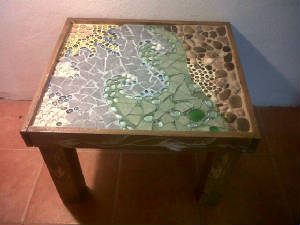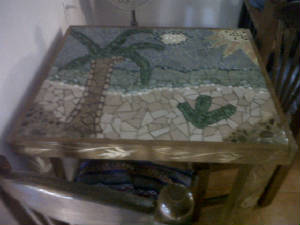 There is a complete kitchen decorated in handmade Mexican tile.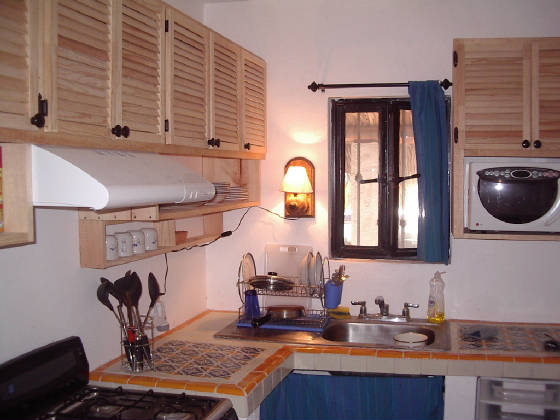 The entertainment center is complete with TV, Stereo, VCR and DVD players.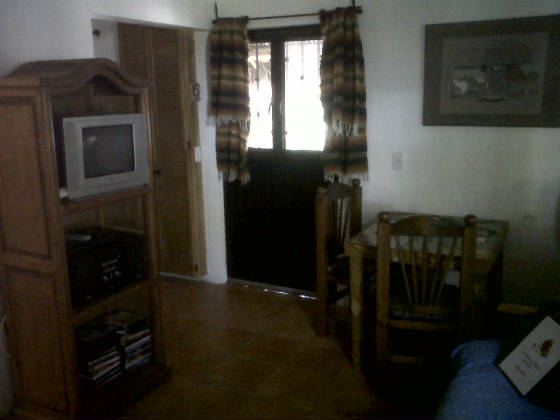 Buena Vista has a full private bath with hand crafted fixtures.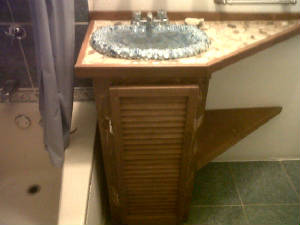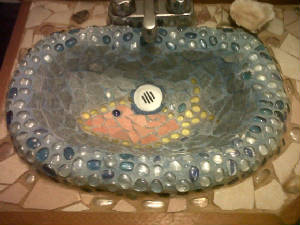 Mosaic Sink by Gail Blackburn
Sleep with the sound of the breaking waves in the queen-sized bed hand crafted by Gail. You have a view of the stars through the double doors of your private porch overlooking the ocean.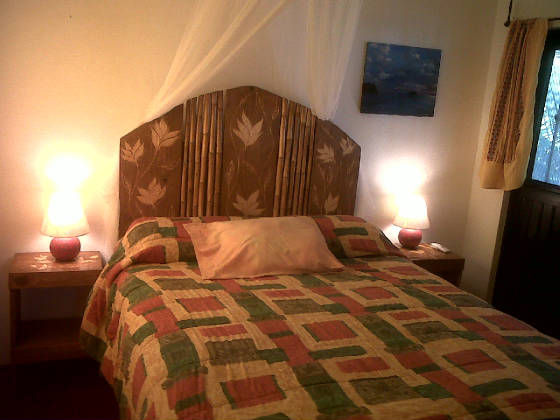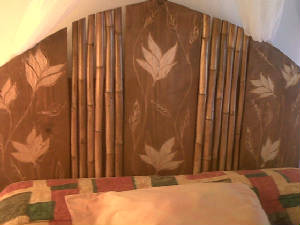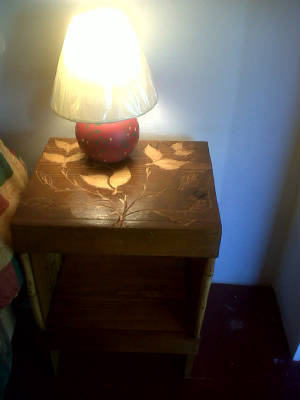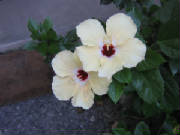 Casa Buena Vista is nestled in the tropical gardens of La Rosa.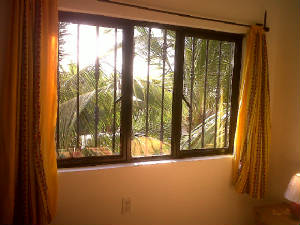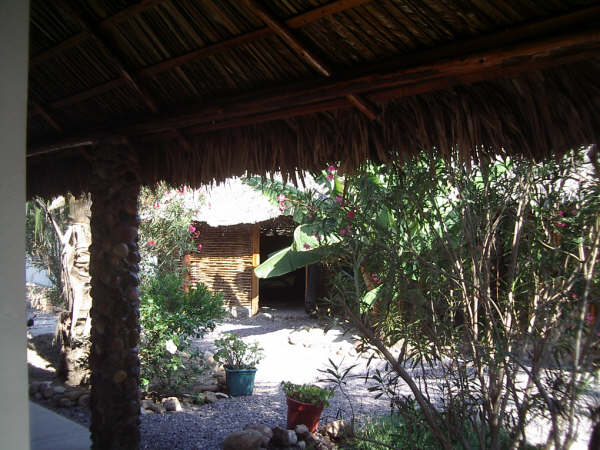 Buena Vista is filled with the paintings of Loretta Gallacci of Mazatlan.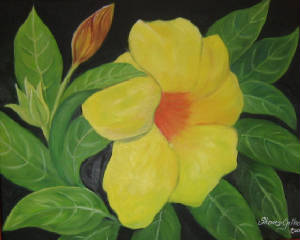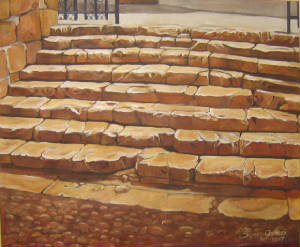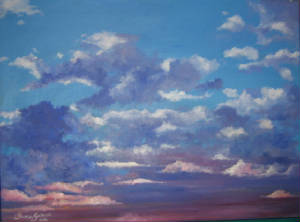 Casa Buena Vista
Rates

$1250 pesos per night
$500 Pesos Security Deposit
For Reservations please use the form on the
Reservations Page
For more information, please email us at: