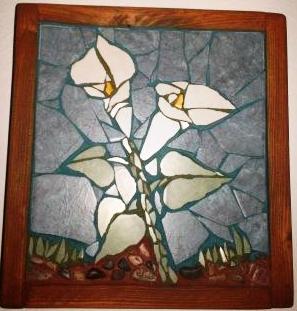 Mosaic Workshops
Come play!! Come make a present for yourself or your family while you are enjoying one of the most beautiful natural areas in Sinaloa, Mexico.
This year, Gail will be offering three day, two night workshops teaching her unique method of direct application mosaics in the beautiful location of
La Rosa de Las Barras.
Check out her mosaics Facebook page at: Mosaicos de La Rosa
These workshops will be a mini all inclusive vacation!
Included:
Transportation from Mazatlan
Two nights lodging in La Rosa (first come first served for accommodations)
All meals
Tour of the Labradas Petroglyphs
All materials to make your framed mosaic to take home!
Price: $4000 MN (pesos ) per person.
Minimum of four people per workshop, so get your friends together and have some fun!
Dates
Have a date that you want to come? Just ask!
Workshops can be scheduled any Monday through Thursday of any week
October through March.
Just call or email Gail at larosadelasbarras@gmail.com
Cell phone (52) 696-102-5001
---
See more information about our workshops on our Facebook page